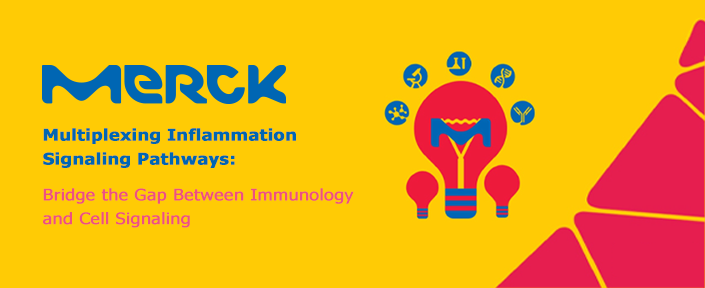 Multiplex paving the gap between Immunology and Cell Signaling
Last updated: 20th June, 2022
Products are for professional/laboratory use only.
Inflammation is linked to cardiovascular disease, cancer, neurodegeneration, and other diseases. Elements of the intracellular signaling networks regulate the development, maturation, and function of immune cells.
Understanding cell system signals using Multiplex assays enables the measurement of multiple relevant circulating or intracellular biomarkers in a single, small sample.
Discovery Multiplex Assays for:
---
Multiplex Assays
---
function resizeCTA(){
jQuery(".em_ctab__cta_main_container").each(function(){
var containerHeight = jQuery(this).outerHeight(); var containerWidth = jQuery(this).width();
var content = jQuery(this).find('.em_ctab__cta_content p'); var button = jQuery(this).find('.em_ctab__cta_button');
button.css('top', (containerHeight/2 - button.outerHeight()/2) );
var marginRight = button.outerWidth() + 25;
content.css('margin-right', marginRight);
});
}
jQuery( window ).resize(function() { resizeCTA(); });
jQuery(document).ready(function(){ resizeCTA(); });
Go Back