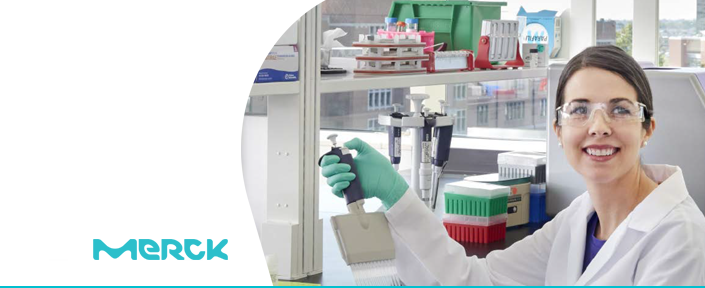 New Merck MILLIPLEX Ovine Cytokine/Chemokine Panel 1
Last updated: 03rd February, 2022
Products are for professional/laboratory use only.
Abacus dx is pleased to announce the launch of the new MILLIPLEX Ovine Cytokine/Chemokine Panel 1, a 14-plex customisable panel with options to order as a 14-plex premix or premix bulk.
Just as in humans, sheep experience inflammation related diseases such as infectious disease, osteoarthritis and respiratory disease as well as neurologic, metabolic, cardiovascular disease and even cancer. Until now, the ability to measure levels of cytokines and chemokines in sheep has been limited to ELISAs. With Merck's new multiplex assay, researchers now have the ability to measure multiple inflammation biomarkers simultaneously using EMD Millipore's MILLIPLEX Ovine Cytokine/Chemokine Panel 1, based on Luminex xMAP technology.
Merck MILLIPLEX Ovine Cytokine/Chemokine Panel 1 offers you:
The ability to select a 14-plex or premixed option.
The ability to choose any combination of analytes from a panel of 14 analytes to design a custom kit that better meets your needs.
A convenient "all-in-one" box format that gives you the assurance that you will have all the necessary reagents you need to run your assay.
Note: when assaying IL-8 (CXCL8) it should be noted it may require a sample dilution of greater than 1:2 in serum or plasma samples; in our hands, most samples required a 1:8 sample dilution for these sample types.
The MILLIPLEX Ovine Cytokine/Chemokine Panel 1 may be used for the simultaneous quantification of any or all of the following analytes in serum, plasma, and tissue culture supernatant samples: IFNγ, IL-1α, IL-1β, IL-4, IL-6, IL-8 (CXCL8), IL-10, IL-17A, IL-36RA (IL-1F5), IP-10 (CXCL10), MIP-1α (CCL3), MIP-1β (CCL4), TNFα, VEGF-A.
MILLIPLEX Panels Include:
Quality controls (QCs) provided to qualify assay performance
Comparison of standard (calibrator) and QC lots to a reference lot to ensure lot-to-lot consistency
Optimized serum matrix to mimic native analyte environment
Detection antibody cocktails designed to yield consistent analyte profiles within the panel
Ordering Information:
MPSCYT191K, Ovine Cytokine/Chemokine Panel 1
MPSCYT191KPX14, Ovine Cytokine/Chemokine Panel 1, premix 14 plex
MPSCYT191KPXBK14, Ovine Cytokine/Chemokine Panel 1, premix 14 plex BULK
---
function resizeCTA(){
jQuery(".em_ctab__cta_main_container").each(function(){
var containerHeight = jQuery(this).outerHeight(); var containerWidth = jQuery(this).width();
var content = jQuery(this).find('.em_ctab__cta_content p'); var button = jQuery(this).find('.em_ctab__cta_button');
button.css('top', (containerHeight/2 - button.outerHeight()/2) );
var marginRight = button.outerWidth() + 25;
content.css('margin-right', marginRight);
});
}
jQuery( window ).resize(function() { resizeCTA(); });
jQuery(document).ready(function(){ resizeCTA(); });
Go Back