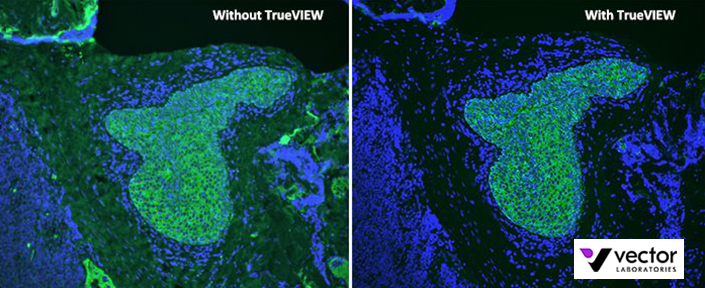 Now you see it, now you don't. It works like magic!
Last updated: 22nd March, 2022
Products are for professional/laboratory use only.
Want to quench autofluorescence and add counterstain all in one go?
Quench unwanted signal using TrueVIEW™ with DAPI
The TrueVIEW kit you know and love now comes with DAPI. Remove unwanted autofluorescence in tissue sections with the added benefit of a DAPI counterstain. Our DAPI specifically stains nuclei with little to no cytoplasmic labeling.
TrueVIEW Autofluorescent Quenching Kit Options:
SP-8500 TrueVIEW with DAPI
SP-8400 TrueVIEW without counterstain
 Why use TrueVIEW for quenching?
Specific reduction of unwanted autofluorescence
Easy, 5-minute incubation step
Broad fluorophore compatibility
Use with epifluorescence and confocal microscopes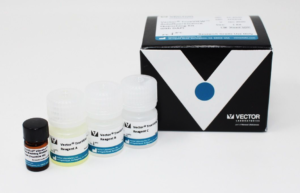 ---
function resizeCTA(){
jQuery(".em_ctab__cta_main_container").each(function(){
var containerHeight = jQuery(this).outerHeight(); var containerWidth = jQuery(this).width();
var content = jQuery(this).find('.em_ctab__cta_content p'); var button = jQuery(this).find('.em_ctab__cta_button');
button.css('top', (containerHeight/2 - button.outerHeight()/2) );
var marginRight = button.outerWidth() + 25;
content.css('margin-right', marginRight);
});
}
jQuery( window ).resize(function() { resizeCTA(); });
jQuery(document).ready(function(){ resizeCTA(); });
Go Back