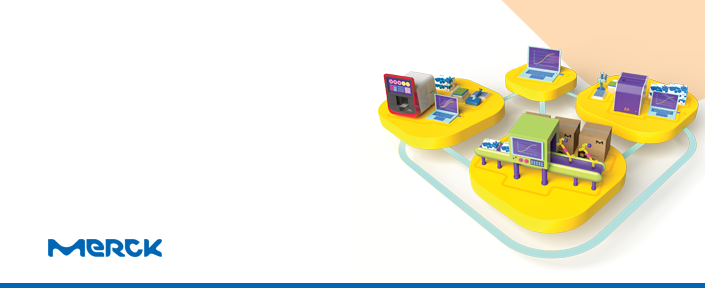 The 2023-24 Merck Analyte Quarterly Update is Here!
Last updated: 23rd August, 2023
Products are for professional/laboratory use only.
Beyond Biomarkers! 
Expect reliable measurements, a simplified user experience, and knowledgeable scientific partners to help drive your biomarker projects. 
Merck's high-quality and limitation-lifting immunoassay platforms, such as MILLIPLEX multiplex panels, single molecule count (SMCR) ultrasensitive (at femtograms/mL sensibility) immunoassays, ELISAs and RIAs, provide you with all the AssayAbilities to take your biomarker research further.
The table below, from Analyte Quarterly 2023-24, highlights the new assays introduced by Merck.
---
Milliplex Panels
| | | |
| --- | --- | --- |
| Description | Species | Cat No. |
| Acute Phase Protein Panel  | Porcine | PAPP1-160K |
| Acute Phase Protein Panel  | Bovine | BAPP1-150K |
| Complement C5b-9 Singleplex  | Human | HC5B9-140K |
| Panel A + B Combo Pack 76-Plex | Human | HCYTPAB-76SK |
| Panel A + B Combo Pack 96-Plex | Human | HCYTPAB-96SK |
---
SMC Kits
| | | |
| --- | --- | --- |
| Description | Species | Cat No. |
| PD-1 High Sensitivity Immunoassay Kit | Human | 03-0207-00 |
| PD-L1 High Sensitivity Immunoassay Kit  | Human | 03-0208-00 |
---
function resizeCTA(){
jQuery(".em_ctab__cta_main_container").each(function(){
var containerHeight = jQuery(this).outerHeight(); var containerWidth = jQuery(this).width();
var content = jQuery(this).find('.em_ctab__cta_content p'); var button = jQuery(this).find('.em_ctab__cta_button');
button.css('top', (containerHeight/2 - button.outerHeight()/2) );
var marginRight = button.outerWidth() + 25;
content.css('margin-right', marginRight);
});
}
jQuery( window ).resize(function() { resizeCTA(); });
jQuery(document).ready(function(){ resizeCTA(); });
Go Back