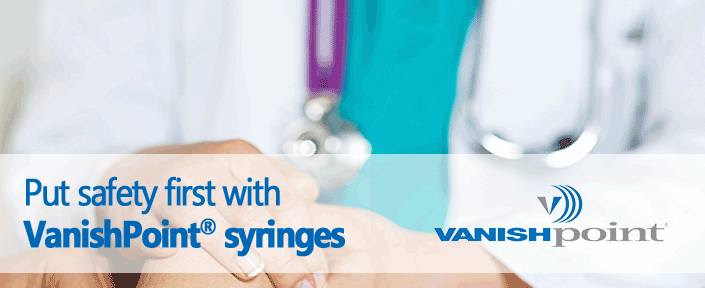 How to use the RTI VanishPoint Blood Collection Set
Last updated: 02nd February, 2022
Products are for professional/laboratory use only.
RTI VanishPoint is pleased to share tips on how to use the RTI VanishPoint Blood Collection Set.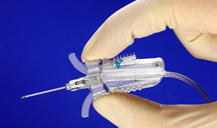 Automated in-vein retraction effectively reduces the risk of needlestick injuries and blood exposure.
The trigger indicator is color coded for needle gauge. Finger grips allow for handling ease. Needle retraction clamps the tubing, reducing the risk of exposure to blood. The clear body allows for flashback visualization.
The trigger design reduces the risk of inadvertent activation. The product includes a removable luer adapter. The kink-resistant tubing is available in 7" and 12" lengths. This product is not made with DEHP, PVC, or natural rubber latex.
Please click here to watch the short video.
Click here to view a list of VanishPoint Blood Collection Set products.
function resizeCTA(){
jQuery(".em_ctab__cta_main_container").each(function(){
var containerHeight = jQuery(this).outerHeight(); var containerWidth = jQuery(this).width();
var content = jQuery(this).find('.em_ctab__cta_content p'); var button = jQuery(this).find('.em_ctab__cta_button');
button.css('top', (containerHeight/2 - button.outerHeight()/2) );
var marginRight = button.outerWidth() + 25;
content.css('margin-right', marginRight);
});
}
jQuery( window ).resize(function() { resizeCTA(); });
jQuery(document).ready(function(){ resizeCTA(); });
Go Back