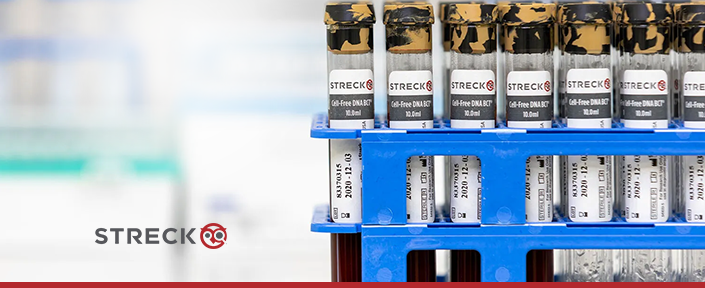 Why does stabilisation matter?
Last updated: 18th July, 2023
Products are for professional/laboratory use only.
By stabilising blood samples, clinicians and laboratories can ensure that the data collected during liquid biopsy is an accurate reflection of what is in the patient's blood. Without stabilisation, samples can degrade over time. Sample deterioration may lead to non-specific increases in these analytes, thus confounding analysis of the original sample.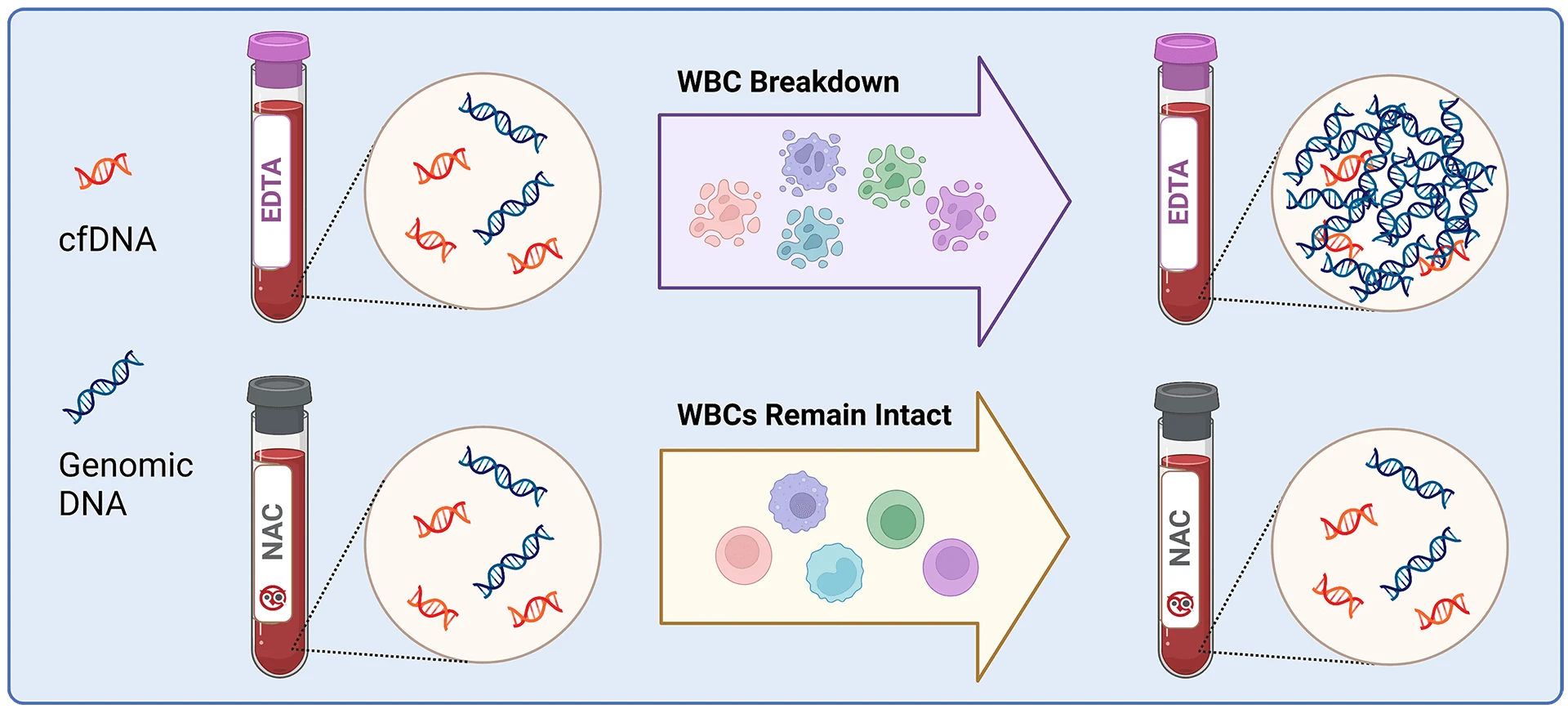 With Streck's patented portfolio of stabilisation products, laboratories can feel confident in their findings without the pressure and cost of immediate analysis of samples:
Cell-Free DNA BCT CE
RNA Complete BCT
Nucleic Acid BCT*
Cyto-Chex BCT
Streck doesn't stop at blood, either— Streck Urine Preserve and Streck Cell Preservative enable scientists to mitigate and limit pre-analytical variation in urine and body fluid samples, easing handling concerns and allowing for room temperature storage, cold chain-free shipping and batch processing.
*Research use only
function resizeCTA(){
jQuery(".em_ctab__cta_main_container").each(function(){
var containerHeight = jQuery(this).outerHeight(); var containerWidth = jQuery(this).width();
var content = jQuery(this).find('.em_ctab__cta_content p'); var button = jQuery(this).find('.em_ctab__cta_button');
button.css('top', (containerHeight/2 - button.outerHeight()/2) );
var marginRight = button.outerWidth() + 25;
content.css('margin-right', marginRight);
});
}
jQuery( window ).resize(function() { resizeCTA(); });
jQuery(document).ready(function(){ resizeCTA(); });
Go Back