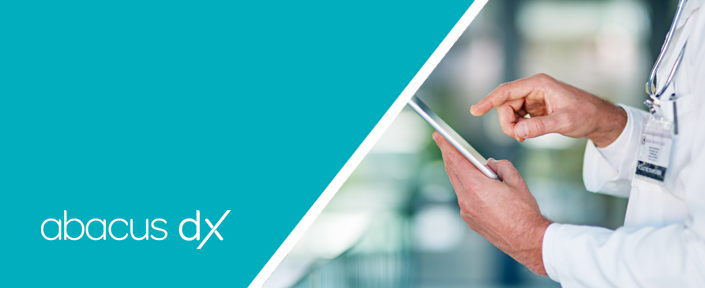 Press Release: Abacus ALS & Diagnostic Solutions are now Abacus dx
Last updated: 03rd February, 2022
Products are for professional/laboratory use only.

Abacus ALS & Diagnostic Solutions are now Abacus dx
Brisbane, November 21, 2017, Abacus ALS Pty Ltd (Abacus ALS) and Diagnostic Solutions Pty Ltd (Diagnostic Solutions) today announced their plans to merge the two organisations to form a single entity – Abacus dx. Both organisations are now owned by Diploma PLC after the acquisition of Abacus ALS earlier this year. Full integration of Abacus ALS and Diagnostic Solutions will occur over the coming months and is scheduled for completion by October 2018.
"Abacus ALS and Diagnostic Solutions both have a strong track record of proven success in providing valuable pathways for global suppliers to enter the Australasian market. In addition to this, both organisations are at the forefront in providing the highest levels of customer care and technical support within the industry" said Shayne Christensen, current CEO of Abacus ALS and CEO of the newly formed Abacus dx. "This union of two successful companies has increased our capacity to be the link between global innovation and patient needs. The integration also provides many benefits for our valued partners and wider stakeholders, including greater resourcing, improved systems and processes, and a wealth of additional industry expertise," he went on to say.
Abacus ALS and Diagnostic Solutions are healthcare organisations with core business sectors in in vitro diagnostics, medical research and clinical simulation markets. Both are key providers of product to hospitals, universities, and private pathology operators throughout Australasia. Based in Brisbane, the newly formed entity – Abacus dx has offices and staff in Brisbane, Sydney, Melbourne, Perth and Auckland.
Further inquiries should be directed to info@abacusdx.com or info@diagsolns.com.au
function resizeCTA(){
jQuery(".em_ctab__cta_main_container").each(function(){
var containerHeight = jQuery(this).outerHeight(); var containerWidth = jQuery(this).width();
var content = jQuery(this).find('.em_ctab__cta_content p'); var button = jQuery(this).find('.em_ctab__cta_button');
button.css('top', (containerHeight/2 - button.outerHeight()/2) );
var marginRight = button.outerWidth() + 25;
content.css('margin-right', marginRight);
});
}
jQuery( window ).resize(function() { resizeCTA(); });
jQuery(document).ready(function(){ resizeCTA(); });
Go Back