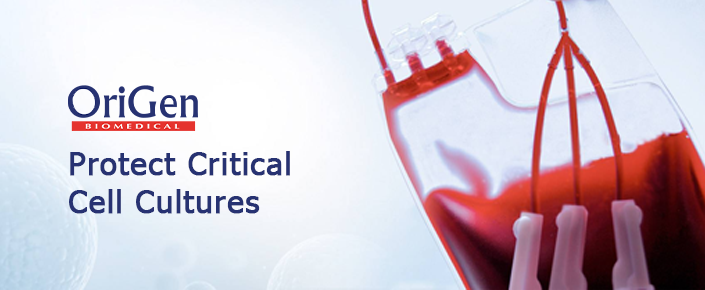 Let's talk about culture… Cell Culture!
Last updated: 17th March, 2022
Products are for professional/laboratory use only.
OriGen's Cell Culture product range represents the optimal way to harvest, expand, concentrate, and freeze critical cell cultures. They are intended for single use in cell culture and in protecting, storing, and freezing cells and tissues.
An Optimal Way to Protect Critical Cell Cultures
OriGen offer two products for Cell Culture: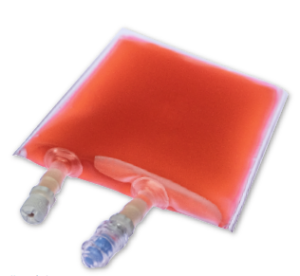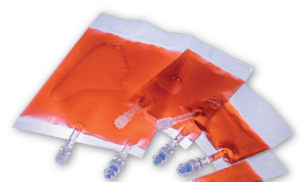 Permalife Cell Culture Bags
Evolve Tissue Culture Flask
Features and Benefits:
PermaLife Cell Culture Bag

Evolve Tissue Culture Flask

Intended use

Protect, store, and freeze cells and tissues

Intended for single use in cell culture

User inspired design

A sterile, needle-free, luer-actuated adapter is attached to each bag

Manifold sets and tube configurations allow for cell processing via SCD weldable tubing

Gas Permeable

Provide a high rate

of oxygen, carbon dioxide, and nitrogen transfer to cells under culture

Provide a high rate of oxygen and carbon dioxide transfer to cells under culture

Water Impermeable

Water loss from the cell cultures is negligible

Water loss from the cell cultures is negligible

Needle Free

Swabbable, needle-free valves are provided on every bag to preserve sterile access

Swabbable, needle-free valves are provided on every bag to preserve sterile access

Inert

Made of inert FEP and contains no plasticisers or chemical residues

Made of inert EVO, a proprietary copolymer, and contains no plasticisers or chemical residues

Optical clarity

Observation of cell cultures under a microscope is easy and can be done without risking contamination of the sample

–
Ordering information
PermaLife Cell Culture Bag

Item number

Working volume (ml)

OGPL072G

10

OGPL302G

40

OGPL702G

100

OGPL1202G

150

OGPL2402G

300

OGPL3252G

450

OGPL500P2G

750

OGPL7502G

1000

OGPL1000P2G

1500

OGPL2000P22G

3000
Evolve Tissue Culture Flask

Item number

Item description

Working volume (ml)

OGEV120FM12

EVO Bag, 70-120ml Fill Volume, with luer connections and needle free valve with separate female to male tube set with 12cm of tubing

70-120

OGEV1000N

EVO Bag,100 -500ml Fill Volume, with one male luer with cap, two female luers  with caps, and a needle-free injection port

100-500

OGEV3000N

EVO Bag, 500-2000ml Fill Volume, with one male luer with cap, two female luers with caps, and a needle-free injection port

500-2000
function resizeCTA(){
jQuery(".em_ctab__cta_main_container").each(function(){
var containerHeight = jQuery(this).outerHeight(); var containerWidth = jQuery(this).width();
var content = jQuery(this).find('.em_ctab__cta_content p'); var button = jQuery(this).find('.em_ctab__cta_button');
button.css('top', (containerHeight/2 - button.outerHeight()/2) );
var marginRight = button.outerWidth() + 25;
content.css('margin-right', marginRight);
});
}
jQuery( window ).resize(function() { resizeCTA(); });
jQuery(document).ready(function(){ resizeCTA(); });
Go Back