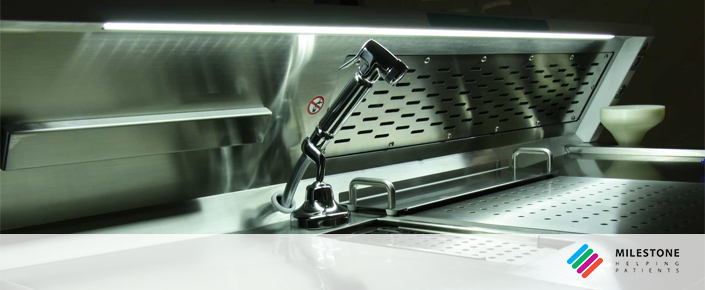 Milestone grossing stations – focused on innovation, safety and traceability
Last updated: 30th June, 2022
Products are for professional/laboratory use only.
Milestone grossing stations to suit your macro digital and grossing needs.
---
UltraGROSS
The new Benchmarking in Grossing, it opens a new era of the grossing devices: for the first time ever, the grossing station becomes a scientific tool. With the UltraGROSS, the pathologist generates full documentation and ensures complete traceability of the grossing, maintaining intact the chain of custody. Besides featuring all the above specifications, this new scientific tool has challenged and improved the status quo in several fields, which led to:
Enhanced user safety – Sliding safety shield, backdraft and downdraft ventilation.
Bio-decontamination system to disinfect all the surfaces.
Macro digital documentation – Built-in MacroPATH system for documenting the dissection procedure and creating image-enhance reports.
Tailor-made modularity – UltraGROSS counts on stainless-steel AISI 316 modules to be placed across the large basin, to match any working set-up, even with two-operators.
Smart user interface – 8" touchscreen terminal with all functions at reach. Capability to upload external files, like AAPA guidelines and training videos.
Optimal ergonomics – Adjustable working height. Mobility through sturdy industry casters. Compliance to anthropometric requirements (EN ISO 14738).
---
eGROSS Pro X
This all-in-one grossing workstation has been specifically designed to integrate state of the art tools and standardization into a 21st century system for gross tissue dissection. eGROSS is EU certified to 0.3ppm/8hr of formalin exposure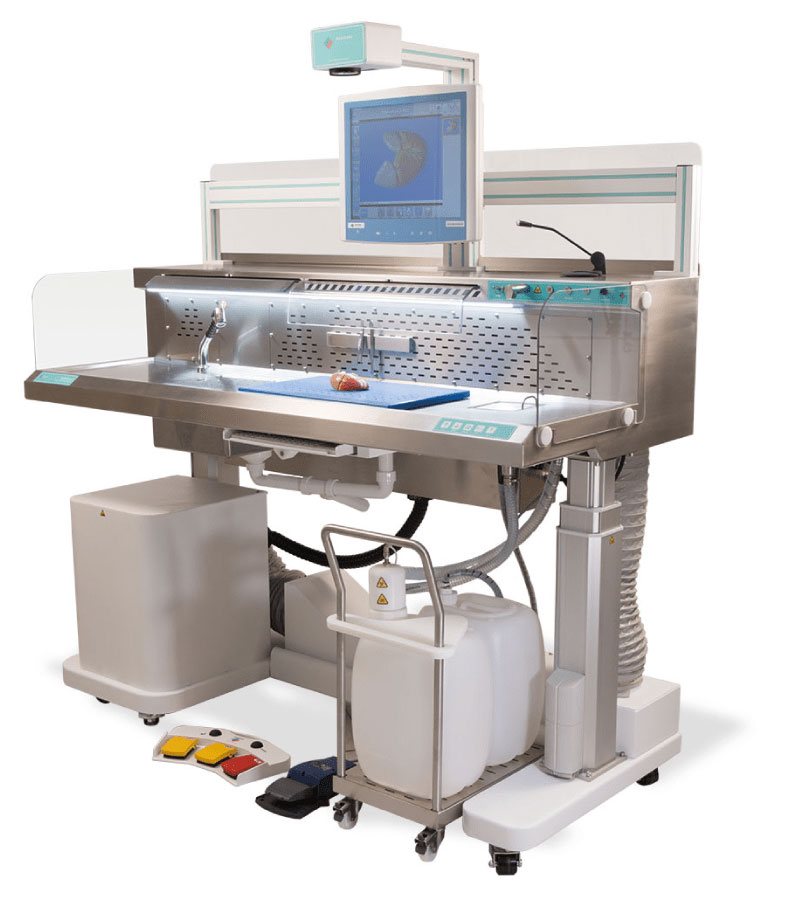 Ergonomic – electronic height adjustment to 90cm-120cm
Airflow – downdraft & backdraft
Semi open work area through protective shields – horizontal & lateral shields
Prevention of chemical & biological risks
Formalin management system – dispensing, drainage/waste
Vented waste bin- connected to main extraction of eGross
Vented sink – protected by horizontal shield
Tested according to EN 12469 for bio-safety & chemical risks
​​​eGROSS Pro X incorporates the digital power of specimen identification and dissection documentation, introducing a standardized image documenting protocol.
---
WorkSTATION 140 Pro X
In today's laboratory approximately 40-60% and in some instances up to 95% of specimens are endoscopic biopsies.
Handling of these small specimens (3-20 mm) takes place in large, bulky grossing stations designed for very large surgical samples. Milestone's WorkSTATION has been developed to fill this technology gap and in conjunction with an integrated MacroPATH allows users to document this manual step for patient safety and QA purposes. It dramatically reduces specimen turn-around time at the grossing station compared to conventional handheld systems.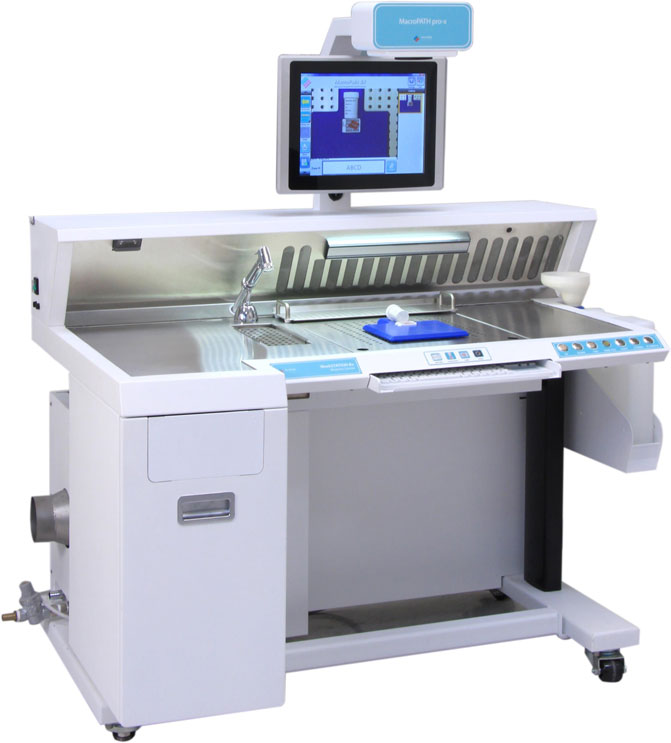 Ergonomic – electronic height adjustment to 90cm-120cm
Airflow – downdraft & backdraft
Prevention of chemical & biological risks
Formalin drainage/waste
Vented waste bin
Vented sink – protected by horizontal shield
function resizeCTA(){
jQuery(".em_ctab__cta_main_container").each(function(){
var containerHeight = jQuery(this).outerHeight(); var containerWidth = jQuery(this).width();
var content = jQuery(this).find('.em_ctab__cta_content p'); var button = jQuery(this).find('.em_ctab__cta_button');
button.css('top', (containerHeight/2 - button.outerHeight()/2) );
var marginRight = button.outerWidth() + 25;
content.css('margin-right', marginRight);
});
}
jQuery( window ).resize(function() { resizeCTA(); });
jQuery(document).ready(function(){ resizeCTA(); });
Go Back