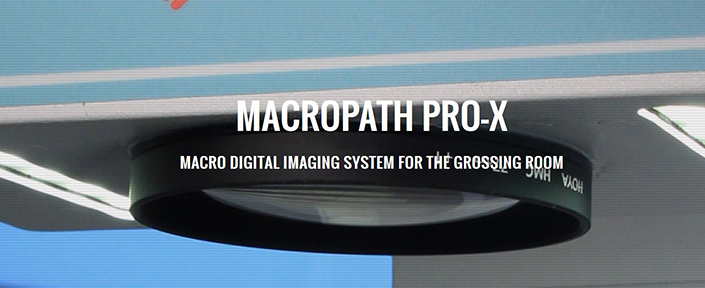 Milestone MacroPATH – a users perspective
Last updated: 03rd February, 2022
Products are for professional/laboratory use only.
The new MacroPATH is a user-friendly, high-resolution image capture system that can either be mounted to fit any existing grossing workstation or used as a shared stand-alone resource.
Selected high-resolution images can be used to supplement synoptic or preformatted reports that provide essential data or clinical relevance. The stored images form a powerful database for QA, teaching and research.
Connection to remote transmission facilities allows teleconferencing and telepathology consultations.
Julia Pagliuso (formerly the Laboratory Manager of the Tissue Pathology and Diagnostic Oncology Sydney South West Pathology Service at Royal Prince Alfred Hospital) shares her feedback on years of experience using the MacroPATH system for digital imaging at the grossing station.
"Gone are the days of taking basic photos with a camera and then manually transferring files to the server. With MacroPATH we are able to attach the photos to an accession, annotate, measure and upload automatically onto our server.
We also use the MacroPATH for recording cassette IDs/requests/tissue processed for our biopsy specimens. We have found this to be an invaluable tool in retrospectively checking tissue pieces and chain of custody.
I highly recommend MacroPATH to any Histology laboratory."
function resizeCTA(){
jQuery(".em_ctab__cta_main_container").each(function(){
var containerHeight = jQuery(this).outerHeight(); var containerWidth = jQuery(this).width();
var content = jQuery(this).find('.em_ctab__cta_content p'); var button = jQuery(this).find('.em_ctab__cta_button');
button.css('top', (containerHeight/2 - button.outerHeight()/2) );
var marginRight = button.outerWidth() + 25;
content.css('margin-right', marginRight);
});
}
jQuery( window ).resize(function() { resizeCTA(); });
jQuery(document).ready(function(){ resizeCTA(); });
Go Back