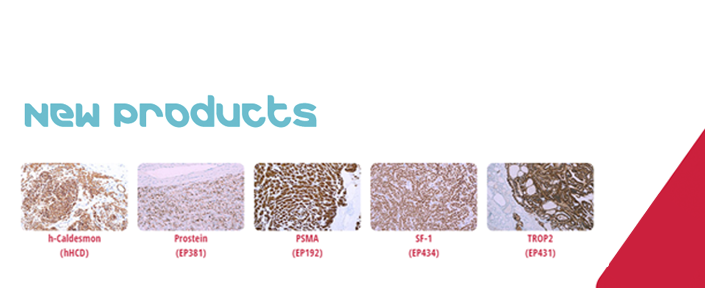 New Antibodies Available From Cell Marque
Last updated: 02nd February, 2022
Products are for professional/laboratory use only.
The below antibodies are now available from Cell Marque: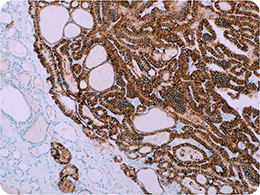 TROP2 (EP431)
Trophoblast antigen 2 (TROP2) is a transmembrane glycoprotein that transduces intracellular calcium signals.1 The overexpression of TROP2 has been linked to tumor progression due to its  nvolvement in the regulation of multiple vital cell processes including migration, proliferation, and invasion.2 TROP2 exhibits strong, diffuse staining in papillary thyroid carcinoma, while staining in other thyroid lesions, such as follicular thyroid adenomas and carcinomas, is limited to rare, focal, or scattered cells.3,4 An increase in TROP2 expression has also been observed in colorectal carcinomas and ovarian serous carcinomas compared to non-neoplastic ovary and colon.5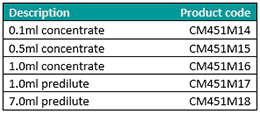 References:
1. Ripani E, et al. Int J Cancer. 1998;76:671-676. 
2. Wu B, et al. Exp Ther Med. 2017;14:1947-1952.
3. Bychkov A, et al. Pathology. 2016;48:425-433. 4. Liu H, et al. Appl Immunohistochem Mol
---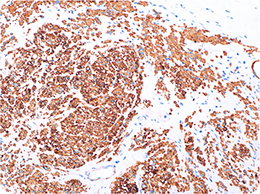 h-Caldesmon (hHCD)
Caldesmon is a protein that facilitates the regulation of cellular contraction through complexing with calmodulin, tropomyosin, and actin. Its high molecular weight isoform (h-caldesmon) has been identified to have restricted expression in visceral and vascular smooth muscle cells. In particular, strong expression of h-caldesmon has been observed in non-neoplastic uterine myometrium while being entirely absent in the endometrial layer.1 In spindle cell tumor pathology, overlapping immunohistochemical staining profiles between smooth muscle cells and myofibroblastic cells has not allowed for reliable identification of true smooth muscle tumors. Immunohistochemical detection of h-caldesmon has been demonstrated to aid in the distinguishing smooth muscle tumors, such as leiomyoma and leiomyosarcoma from myofibroblastic lesions, such as inflammatory myofibroblastic tumors and fibromatoses.2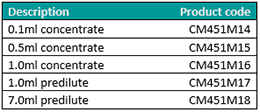 References:
1. Nucci MR, et al. Am J Surg Pathol. 2001; 25:455-463.
2. Ceballos KM, et al. Am J Clin Pathol. 2000; 114:746-753.
---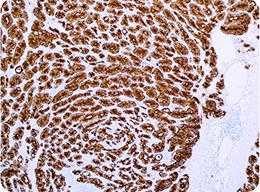 PSMA (EP192)
Prostate-specific membrane antigen (PSMA) is a type II transmembrane glycoprotein with enzymatic activity.1,2 PSMA is expressed in normal prostate epithelial cells as well as prostate neoplastic cells. It has been demonstrated that PSMA expression is increased in prostate cancer and is correlated with disease progression.2 Although highly sensitive and specific for prostate, PSMA also labels a subset of non-prostate tissues, including the small intestine and kidney.2,3 PSMA is useful for identifying metastatic prostate carcinoma4 and distinguishing prostate carcinoma from urothelial carcinoma.5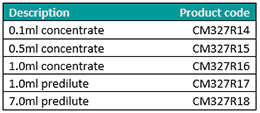 References:
1. Ghosh A, et al. J Cell Biochem. 2004; 91:528-39.
2. Chang SS. Rev Urol. 2004; 6:S13-8.
3. Silver DA, et al. Clin Cancer Res. 1997; 3:81-5.
4. Bernacki KD, et al. Diagn Cytopathol. 2014; 42:570-5.
5. Oh WJ, et al. J Pathol Transl Med. 2016; 50:345-54.
---
SF-1 (EP434)
This product is intended for research use only. Not for use in diagnostic procedures.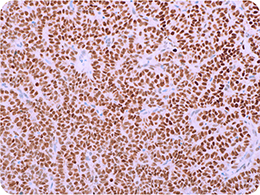 d
---
d
Prostein (EP381)
This product is intended for research use only. Not for use in diagnostic procedures.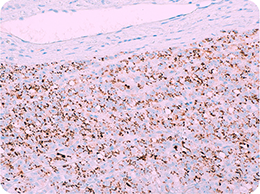 ---
---
function resizeCTA(){
jQuery(".em_ctab__cta_main_container").each(function(){
var containerHeight = jQuery(this).outerHeight(); var containerWidth = jQuery(this).width();
var content = jQuery(this).find('.em_ctab__cta_content p'); var button = jQuery(this).find('.em_ctab__cta_button');
button.css('top', (containerHeight/2 - button.outerHeight()/2) );
var marginRight = button.outerWidth() + 25;
content.css('margin-right', marginRight);
});
}
jQuery( window ).resize(function() { resizeCTA(); });
jQuery(document).ready(function(){ resizeCTA(); });
Go Back