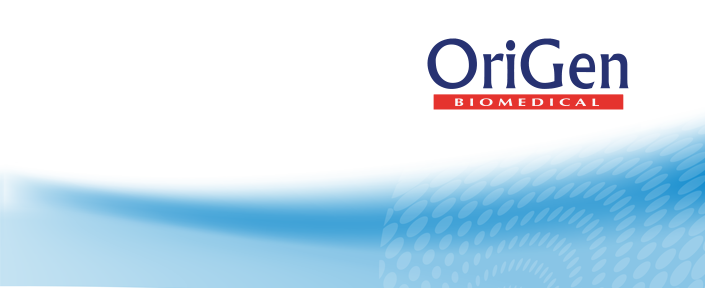 OriGen: Cryopreservation Accessories
Last updated: 01st September, 2023
Abacus dx offers a range of products from OriGen Biomedical for your cryopreservation and cell culture requirements.
OriGen: Cell Connect:
The OriGen Cell Connect is designed to streamline the addition of hematopoietic stem cells and freezing solution into up to four CryoStore freezing bags to prepare for cryopreservation. It is designed to be sterile docked to both your stem cells and freezing media for closed system transfer of products, potentially eliminating the need for a clean room.
OriGen: Spike Adaptors:
OriGen Biomedical supplies a variety of tube-set adapters for cell transfer, recovery and administration. All adaptors are sterile and packaged individually in a peel pouch. The bag spikes are all DMSO-resistant nylon. 
OriGen: Vented Vial Spike (VSV):
The OriGen Vented Vial Spike is a user-friendly needle-less vial spike, designed to be used with DMSO vials.
function resizeCTA(){
jQuery(".em_ctab__cta_main_container").each(function(){
var containerHeight = jQuery(this).outerHeight(); var containerWidth = jQuery(this).width();
var content = jQuery(this).find('.em_ctab__cta_content p'); var button = jQuery(this).find('.em_ctab__cta_button');
button.css('top', (containerHeight/2 - button.outerHeight()/2) );
var marginRight = button.outerWidth() + 25;
content.css('margin-right', marginRight);
});
}
jQuery( window ).resize(function() { resizeCTA(); });
jQuery(document).ready(function(){ resizeCTA(); });
Go Back