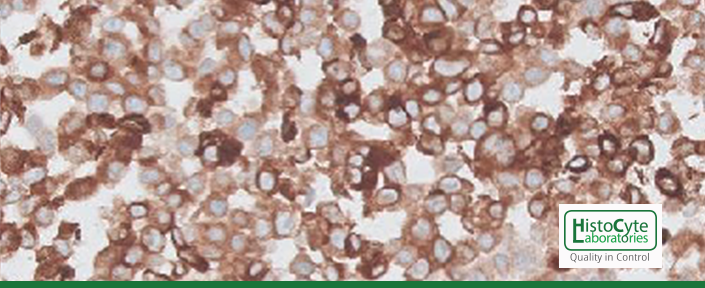 HistoCyte ROS1 Analyte Controls
Last updated: 06th July, 2021
ROS1 is a receptor tyrosine kinase (RTK) encoded by the ROS1 gene. Genetic rearrangements can occur with many different partner genes.
More recently, the detection of ROS1 by IHC  on formalin-fixed, paraffin-embedded specimens, together with FISH for detection of translocations or fusions, is being implemented in routine use for diagnosis of non-small cell carcinoma of the lung.
The HistoCyte ROS1 control consists of two cell lines: one with a SLC34A2-ROS1 translocation and resulting fusion protein; the other has no translocation and therefore no ROS1 protein expressed.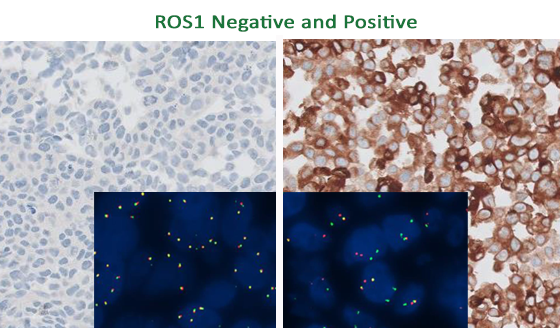 Along with the ALK-Lung (EML4-ALK) Analyte Control and PD-L1 Analyte ControlDR, the ROS1 Analyte Control further adds to HistoCyte's non-small cell lung carcinoma range of biomarker controls.
Abacus dx is the exclusive distributor for HistoCyte in Australia only.
---
function resizeCTA(){
jQuery(".em_ctab__cta_main_container").each(function(){
var containerHeight = jQuery(this).outerHeight(); var containerWidth = jQuery(this).width();
var content = jQuery(this).find('.em_ctab__cta_content p'); var button = jQuery(this).find('.em_ctab__cta_button');
button.css('top', (containerHeight/2 - button.outerHeight()/2) );
var marginRight = button.outerWidth() + 25;
content.css('margin-right', marginRight);
});
}
jQuery( window ).resize(function() { resizeCTA(); });
jQuery(document).ready(function(){ resizeCTA(); });
Go Back