Careers at Abacus dx
At Abacus dx we foster a high performance culture through the selection and development of our people such that every member of our team is encouraged and supported to be the very best they can be, regardless of their role. We recognise the importance of every position in our organisation and reward our people accordingly.
Click here to view current opportunities.
---
Career Benefits
---

The Company
As a long-standing employee of Abacus dx, I've seen the company grow to become the multi-million dollar company that we have today.  Over the years we have won several prestigious awards and have been recognised as both a rapidly growing and outstanding business.
One of our major strengths is our commitment to be considered the industry employer of choice.  To this end, we meet regularly to ensure that we continue to provide unique benefits to our staff and ultimately that Abacus dx is always a great place to work!
---
Our Culture
Our culture is hard to describe, but it's about teamwork, it's about striving to achieve and ultimately it's about reward for effort. The great thing is that in an entrepreneurial and dynamic company like Abacus dx, the ball is in your court. The more you achieve and help the company achieve, the better the career prospects for you. It's totally win/win!
So if you are interested in joining our team and entering a fast paced and challenging, yet rewarding organisation, then Abacus dx may be for you and we'd love to hear from you.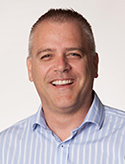 Best Regards
Shayne Christensen
Chief Executive Officer
Abacus dx