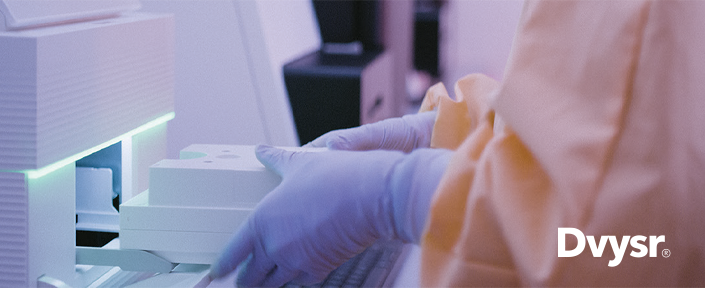 Devyser Thalassemia NGS
Last updated: 14th November, 2023
Products are for professional/laboratory use only.
Reduce turnaround time and simplify laboratory workflow with a single-assay thalassemia DNA screening solution that eliminates multiple parallel test protocols.
Devyser Thalassemia NGS* is a one-size-fits-all genetic sequencing test solution that robustly detects mutations related to thalassemia in a rapid process requiring less than 45 minutes of laboratory handling time. The single, one-tube NGS assay detects all sequence variants in the HBA1, HBA2 and HBB genes, including large structural variants. The kit identifies single nucleotide variants, and copy number variants. It allows for directly detecting 17 major alpha and beta thalassemia deletions in a fast workflow that takes under five hours from DNA to start sequencing.
Devyser Thalassemia NGS has dedicated software that makes test analysis quick, easy and trouble-free via a streamlined end-to-end process with unmatched reliability and transparency. The unique end-to-end procedure eliminates the traditional need for multiple parallel testing protocols, meeting growing market demand for rapid, convenient screening.
View this webinar to learn more – Devyser I One size fits all: Addressing hemoglobinopathy using NGS
*Research Use Only
function resizeCTA(){
jQuery(".em_ctab__cta_main_container").each(function(){
var containerHeight = jQuery(this).outerHeight(); var containerWidth = jQuery(this).width();
var content = jQuery(this).find('.em_ctab__cta_content p'); var button = jQuery(this).find('.em_ctab__cta_button');
button.css('top', (containerHeight/2 - button.outerHeight()/2) );
var marginRight = button.outerWidth() + 25;
content.css('margin-right', marginRight);
});
}
jQuery( window ).resize(function() { resizeCTA(); });
jQuery(document).ready(function(){ resizeCTA(); });
Go Back