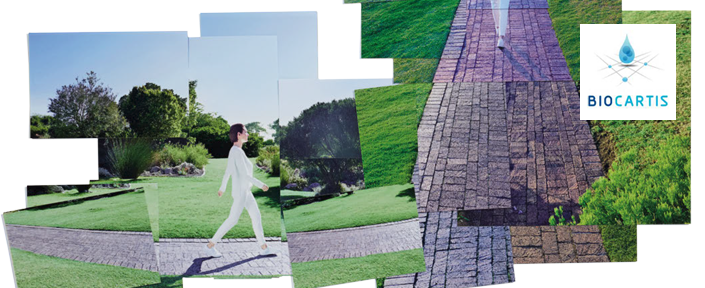 Study Demonstrates Ability of Idylla EGFR Mutation Test to Produce a Result in 80% of Failed Next Generation Sequencing Lung Cancer Tests
Last updated: 11th June, 2018
A new publication in the Journal of Clinical Pathology demonstrated that the Idylla EGFR Mutation Test (CE-IVD) was able to rescue 80% of the EGFR samples whose assessment was unsuccessful with Next Generation Sequencing (NGS). The study concluded that the Idylla EGFR Mutation Test is a viable alternative to NGS for rapid treatment decisions[2] in patients with acute deterioration, in particular when testing is performed on a less than optimal tumor tissue sample, which frequently yields insufficient amounts of DNA for proper NGS analysis.
The study, conducted by amongst others Prof. Giancarlo Troncone, Professor of Anatomic Pathology of the Department of Public Health, University of Naples Federico II (Naples, Italy) and Prof. Massimo Barberis, Director of Histopathology and Molecular Diagnostics Unit of the Division of Pathology and Laboratory Medicine, Istituto Europeo di Oncologia (Milan, Italy), included 68 archival DNA samples previously processed by NGS[3]. A total of 43 had a valid NGS result and 25 (37%) had an invalid NGS result. These samples were retested by directly pipetting[4] the DNA[5] into the Idylla EGFR Mutation Test cartridge. There was a 100% concordance with NGS for the valid results, where Idylla confirmed the EGFR mutational status. For a large portion (20/25 or 80%) of the cases whose NGS assessment was invalid, Idylla was able to process the sample and adequately produced a result. In 4/25 (16%) of these cases, Idylla detected actionable EGFR mutations, which means a larger patient population that could potentially benefit from targeted treatments.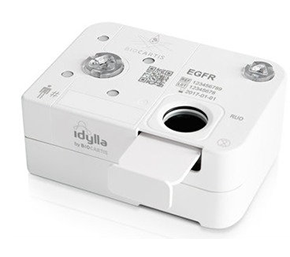 Lung cancer testing today is often complex because of the limited amount of lung cancer tissue available, which frequently leads to failure of test results. The Idylla EGFR Mutation Test is performed on Biocartis' Idylla system and allows the detection of 51 EGFR mutations, which are included in international guidelines[6] for all patients with advanced NSCLC[7] of a non-squamous subtype, directly from only one slice of FFPE[8] tumor tissue. The test delivers results in approx. 2.5 hours with less than 2 minutes hands-on time.
Giancarlo Troncone, MD, PhD, Professor of Anatomic Pathology, University of Naples Federico II (Naples, Italy), commented: "Timely communication between oncologists and molecular pathologists is crucial, in particular for acute deteriorating patient clinical management. Our data showed that, when clinical decisions should be taken quickly to save time since days have been spent on waiting for an invalid NGS result, Idylla can provide a solution."
Lung cancer is the cancer with the highest incidence worldwide[9].
The Idylla EGFR Mutation Test (CE-IVD) is available now, with the launch of Biocartis' fully automated Idylla(TM) liquid biopsy ctEGFR Mutation Assay (RUO[10]).
---
[2]
To be taken by a multidisciplinary team.
[3]
Ion Torrent NGS Assay by Thermo Fisher Scientific Inc, USA.
[4]
Cases with a valid NGS result were tested by pipetting 3 microliter of DNA (corresponding to 1/10th of the original DNA preparation from the sample) in the Idylla(TM) EGFR Mutation Test cartridge. Whenever possible, in NGS invalid cases the pipetted DNA volume was increased up to 10 
microliter 
of extracted DNA. It was previously shown that archival extracted DNA can directly be pipetted inside an Idylla(TM) EGFR Mutation Test cartridge: Source: De Luca et al., "EGFR mutation on lung cancer cytological specimens by the novel fully automated PCR-based Idylla(TM) EGFR Mutation Assay", J Clin Pathol. 2017; 70:295-300.
[5]
Biocartis has not validated this sample type for clinical use with its Idylla(TM) EGFR Mutation Test (CE IVD).
[6]
NCCN Clinical Practice Guidelines in Oncology – NSCLC – Version 3.2018, and Novello S. et al. Metastatic non-small-cell lung cancer: ESMO Clinical Practice Guidelines for diagnosis, treatment and follow-up. Annals of Oncology 2016.
[7]
Non-small cell lung cancer
[8]
Formalin fixed, parrafin embedded.
[10]
RUO = Research Use Only.
---
Go Back