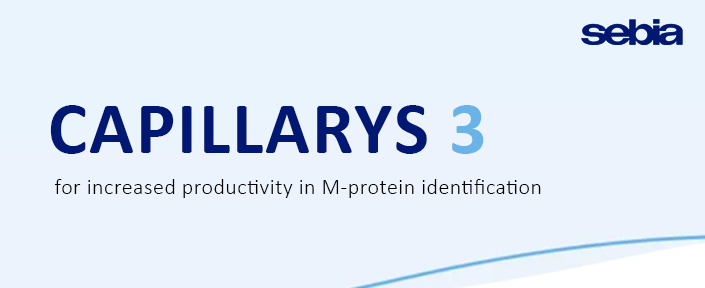 How to Increase Productivity and Reduce Errors of Patient Immunofixation (IF) Samples using CAPILLARYS 3 for M-protein Identification
Last updated: 13th June, 2022
Products are for professional/laboratory use only.
Protein Electrophoresis labs are subject to workforce shortages, workflow improvements and cost constraints that require innovative solutions.
Medium to high-volume laboratories that exclusively use gel electrophoresis for Immunofixation [IFE] testing can face a number of inefficiencies, including:
Significant employee hours spent manually pipetting patient samples onto the gel.
Excessive hands-on time that decreases productivity and increases errors.
Lengthy wait states, particularly during the analysis phase.
Sebia offers Workflow Services for labs looking for an automated solution for IF.
This comprehensive workflow assessment can provide you with a fully integrated Immunotyping (IT) solution that fit to your needs and will positively impact your turn around time.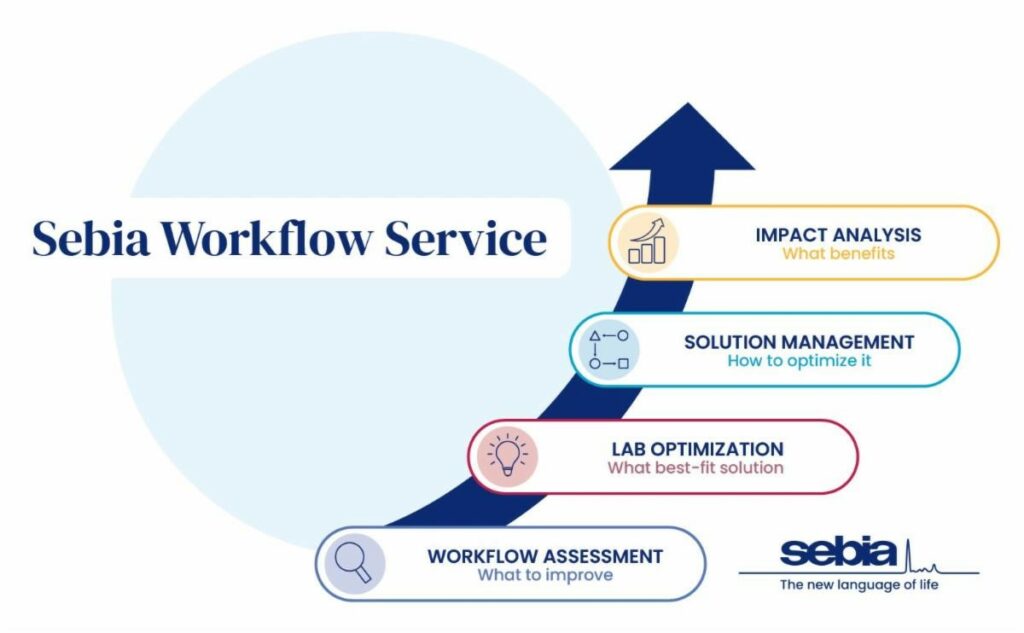 function resizeCTA(){
jQuery(".em_ctab__cta_main_container").each(function(){
var containerHeight = jQuery(this).outerHeight(); var containerWidth = jQuery(this).width();
var content = jQuery(this).find('.em_ctab__cta_content p'); var button = jQuery(this).find('.em_ctab__cta_button');
button.css('top', (containerHeight/2 - button.outerHeight()/2) );
var marginRight = button.outerWidth() + 25;
content.css('margin-right', marginRight);
});
}
jQuery( window ).resize(function() { resizeCTA(); });
jQuery(document).ready(function(){ resizeCTA(); });
Go Back