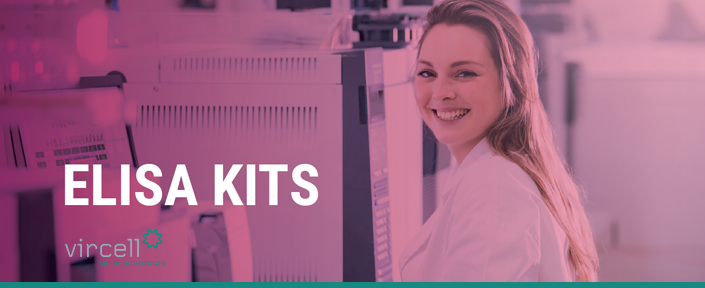 Vircell ELISA kits
Last updated: 18th June, 2021
With more than 20 years of experience, Vircell offers ELISA kits for detecting specific antibodies against Coxiella burnetii, Leptospira, Chlamydia and a wide range of infectious agents causing respiratory, vector borne, TORCH, vaccine preventable, sexually transmitted infections among others. Using human serum or plasma samples.
Main features and benefits of Vircell ELISA
Ready-to-use reagents.
No sample predilution required.
Colour-coded plates with individual break-apart wells.
Semiquantitative protocols available for some parameters.
μ-Capture technique for TORCH, Dengue and Parvovirus IgM determinations.
G/M kits allow for customized testing of IgG and/or IgM.
Some of the kits included in their catalogue are:
G1001 COXIELLA BURNETII ELISA IgG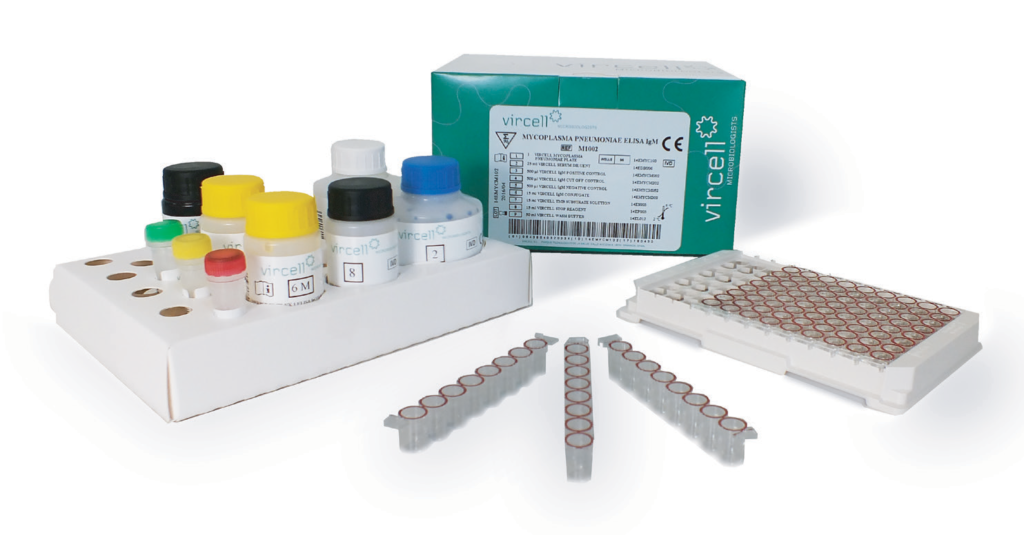 G1001 COXIELLA BURNETII ELISA IgM
G1008  TETANUS ELISA IgG
G1006 HYDATIDOSIS ELISA IgG
M1003 LEPTOSPIRA ELISA IgM
---
function resizeCTA(){
jQuery(".em_ctab__cta_main_container").each(function(){
var containerHeight = jQuery(this).outerHeight(); var containerWidth = jQuery(this).width();
var content = jQuery(this).find('.em_ctab__cta_content p'); var button = jQuery(this).find('.em_ctab__cta_button');
button.css('top', (containerHeight/2 - button.outerHeight()/2) );
var marginRight = button.outerWidth() + 25;
content.css('margin-right', marginRight);
});
}
jQuery( window ).resize(function() { resizeCTA(); });
jQuery(document).ready(function(){ resizeCTA(); });
Go Back